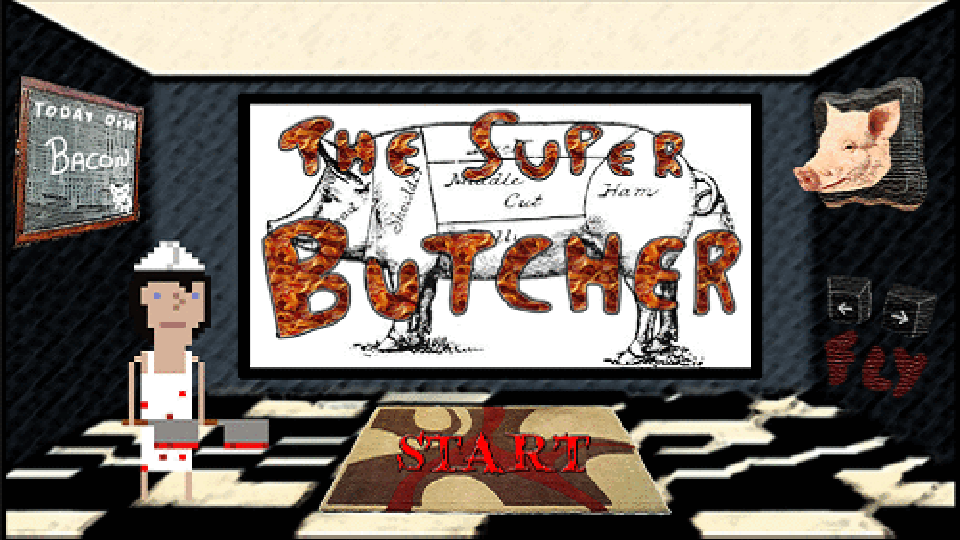 The Super Butcher
History: When demand for Bacon is high, there is only a hero that can save us... Super Butcher!! He's an antihero who loves his profession and now flies over the cities of Pigs in search of bacon.

About the Game: You must collect 100 bacons and defeat the super pig, but be careful with the buildings.
Controls (How to play): With the left and right directional, you control the main character.
Don't forget to leave your comments.
Thank you for playing and we hope you have some fun.
Follow our social networks and follow our future projects:
https://twitter.com/BadCoffeeGames
https://www.instagram.com/badcoffeegames